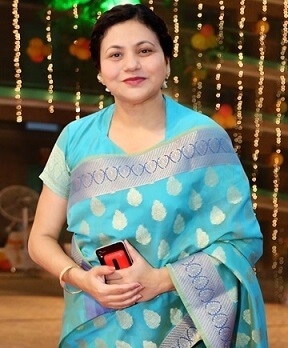 " Education is not preparation for life,education is life itself "
John Dewey
The childhood is the time for growth, challenge and discovery. At St.Thomas School, Jagadhri we encourage and prepare students to participate fully to take risks and to create lasting memories and relationships with peers and staff. I am proud to be the principal of such an exciting and dynamic school and to work in the unique and beautiful town of Jagadhri.
Our goal is to provide an enriching, engaging and challenging curriculum that will prepare students lfor success. We believe that students reach their greatest potential and opportunities available to them.
Active parent participation is essential for our success.Teachers provide a nurturing environment in which young adolescents can learn,take risks and thrive. Their work in partnership with our parent community has and will continue to support us to fulfill our school mission.
I look Forward to working with you and your children during the next academic session.
Mrs. Chandana Lall
(Principal)